Our Events
Our Viking Roofing Family sponsors a "Gratitude Gathering" a few times a year. It gives us an opportunity to get to our customers, suppliers, network partners and their families. Our business has grown every year because of the trust and confidence others have shown by referring their friends, families and associates to us for their roofing needs. These events we sponsor are a small token of that appreciation. We may see you at our next BBQ, water park event or open house. Stay tuned, we have some great events planned for the future.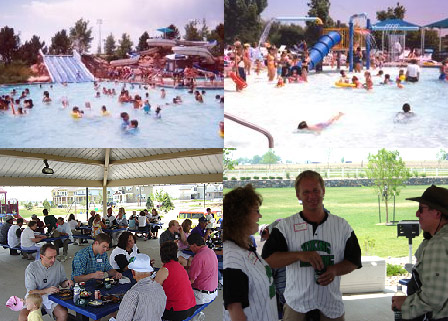 More fun coming in 2006
Jade and Scot, what type of events do you see happening in the future?
We see some A+ events in 2006 and the future. Bowling, movies, and sporting events in the new Broomfield Events Center with the new hockey team coming in the fall of 2006. We may also have a few of the A+ people who we are really close to over for dinner.
- Jade and Scot